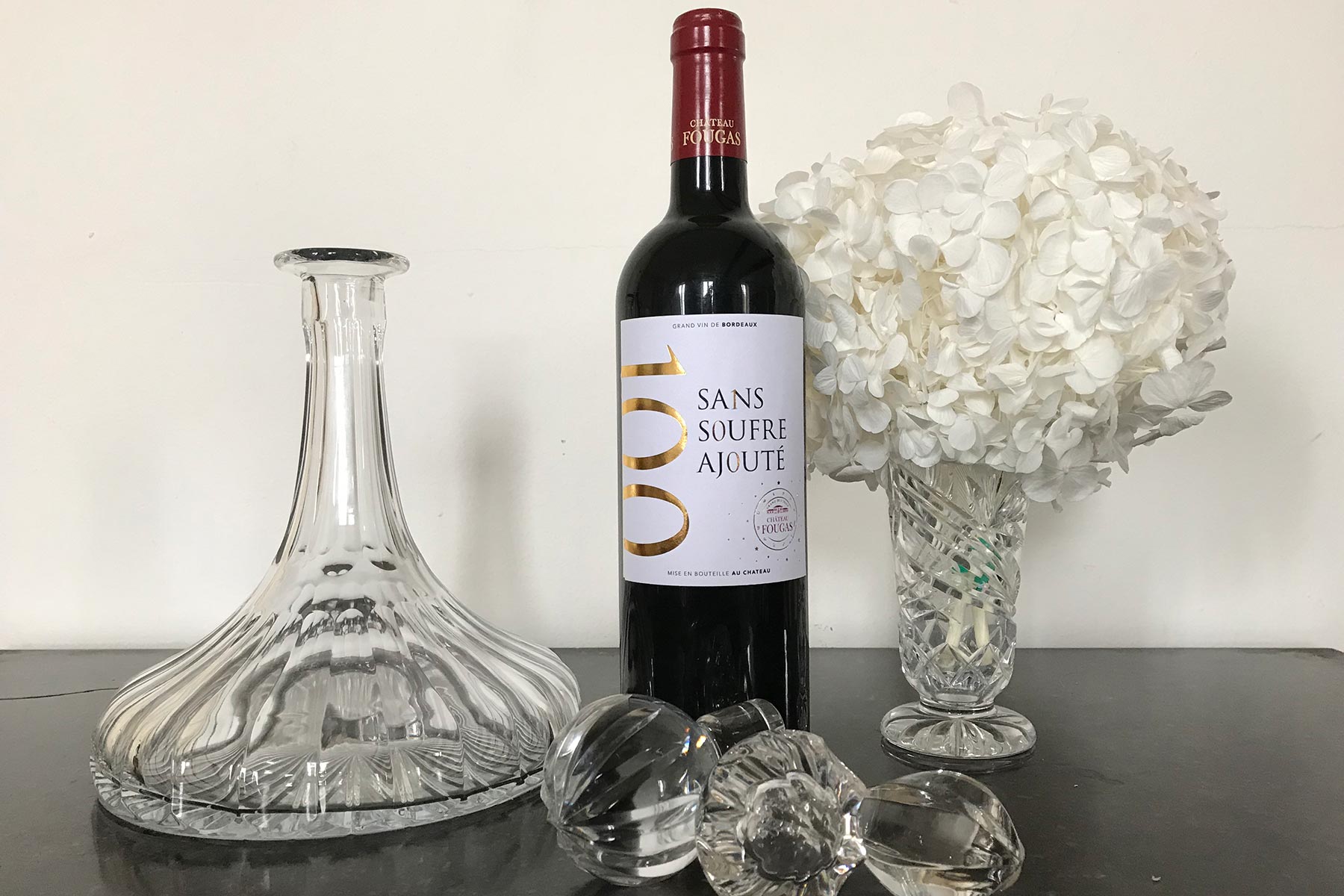 Château Fougas 100 soufre ajouté
Terroir: 22 Ha.
Ground : Located on a plateau naturally drained by two small streams below.Hydro-wind colluvium composed of smugite-type ferruginous clays on a limestone base.
Grapes Merlot 100%
Owner: Jean-Yves Bechet.
History The establishment of Château Fougas dates from the 18th century. A charming watercolor by a surveyor of the time shows the Château surrounded by its land in one piece, where the vines already appear.
Philosophy "For our wines we want an expression of Terroir, we seek the violet rather than the tar and the refined more than the concentrate… Far from fashion but close to the earth we are attached to the authenticity which gives fine sweet wines and elegant, rich in beautiful aromas of spices and fruit… ".
Vilification Château Fougas " sulfur Free" is a natural wine without any addition either in winemaking or during its aging in stainless steel tanks under temperature control., Which gives it exceptional aromas of fruit and flowers
Organic and Biodynamic Agriculture Certification
Côtes de Bourg Appellation
More