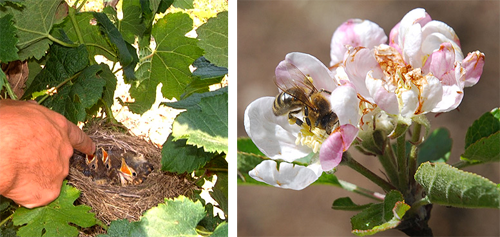 Organic and biodynamic at Château Fougas
Organic wine growing guarantees that wines are sound and have been produced without synthetic compounds. It safeguards the environment and the water table and allows us to pass on living soils to our children.
Biodynamic wine growing increases organic life in the soils and vine resistance to various diseases. It also enhances sense of place in the wines due to improved assimilation of minerals found in the soil.