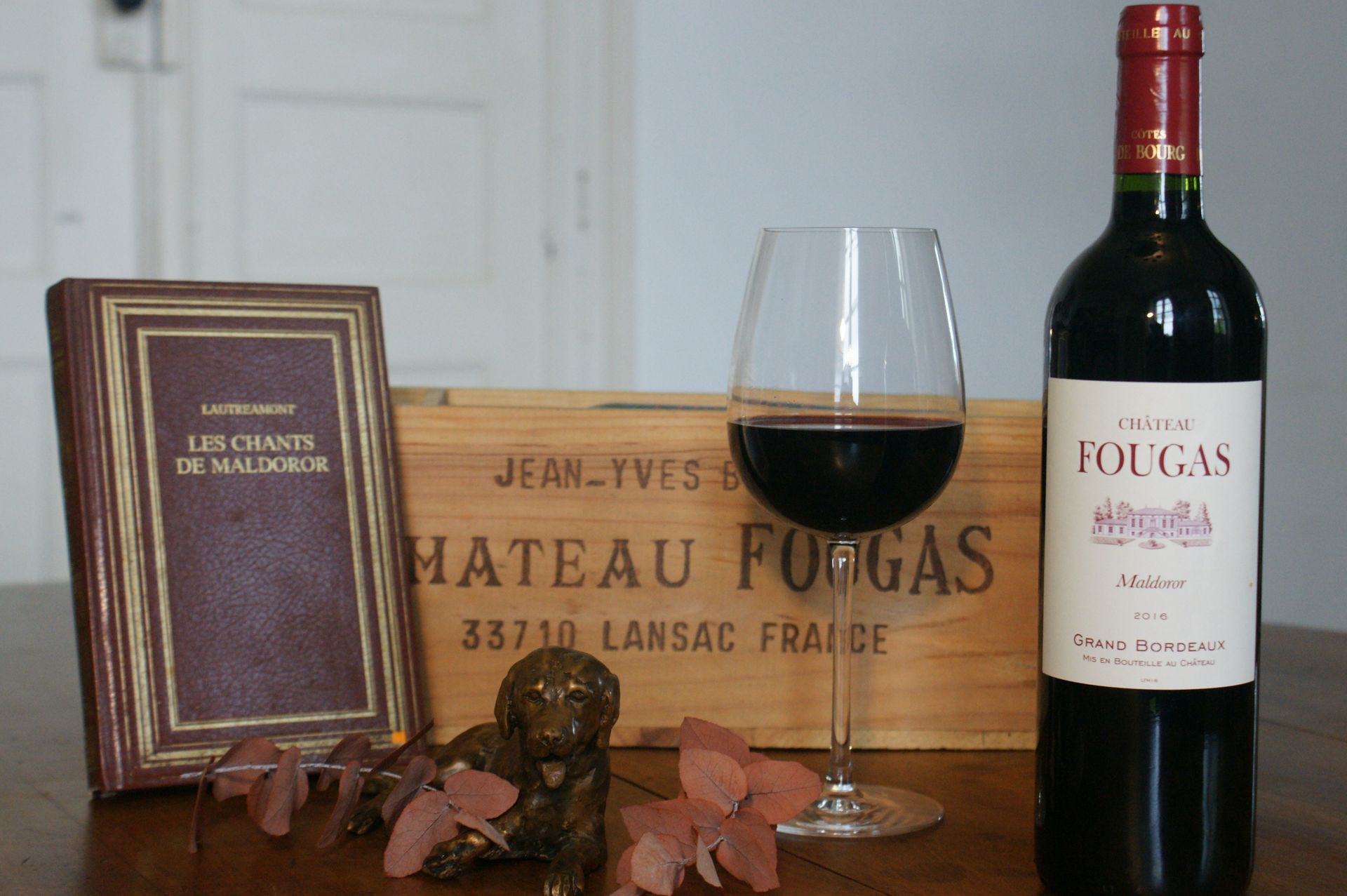 Château Fougas Maldoror
Terroir Surface : 22 Ha.
Ground : Located on a plateau naturally drained by two little streams on a lower level.
Hydro-wind colluvials composed of ferruginous clays smectite type on a limestone bedrock.
Grape Varieties Merlot 64% - Cabernet Sauvignon 29% - Cabernet Franc 7%.
History Owner : Jean-Yves Bechet.
The introduction of the Château Fougas dates from the XVIII century. A lovely watercolor from a surveyor of the period shows the Château surround by his land in a single piece, where already appear the vines.
Philosophy « For our wines, we want to have a Terroir expression, we are seeking for the violet rather than the tar and the refined more than the concentrate… Far from the trends but close to the land, we are attached to the authenticity who gives soft fine and elegant wines, full of beautiful spices and fruits aromas… ».
Vinification Careful sorting of the grapes when they arrive to the vat. Piecemeal vinification with a Burgundian cap-punching method. Into stainless steel vat under temperature control.
Vineyard Certified in Organic and Biodynamic farming
Appellation Côtes de Bourg
Medals and pressbook
More